Breach of Contract Lawyer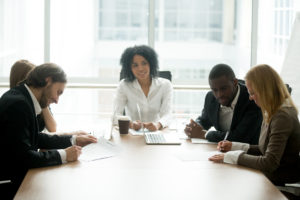 Starting your own business is an exciting time, but it can also sometimes feel overwhelming with all the decisions you need to make. It is also important to ensure that you put all the safeguards in place to protect your business legally and financially. Failure to have skilled legal representation overseeing all contracts and other legal documents that involve your business can end up resulting in not only needing a breach of contract lawyer but also causing significant damage to your business.
Fortunately, by consulting with a business lawyer, you can greatly increase your chances for success and limit any legal liability.
Choosing the Correct Business Structure
When you are forming your business, one of the most critical decisions is choosing a structure that will provide limit any personal liability should issues come up. However, it is also important to look at other factors that may come up in the future that the structure you have chosen can impact, especially if investors are something you will be actively pursuing in the future.
Intellectual Property Issues
One of the most valuable assets of your business is the product or service you will be offering. For many companies first starting out, this asset is often just in the "idea" stages. This is usually referred to as a company's "intellectual property." It is crucial to take the legal steps to protect your intellectual property, otherwise, someone can come along and steal them and you would have no legal recourse.
Protection for a company's intellectual property is done through copyrights, patents, trademarks, and more. Some people try to go through this process with legal help, which often turns into a legal nightmare for them. This is a very complicated process and one seemingly minor mistake can end up in expensive litigation or even the loss of your intellectual property.
Contracts
Most businesses use contracts as an essential tool when it comes to the service or products they offer, as well as contracts for services or products they may need from other companies. No matter what the reason for entering into the contract is, keep in mind that this agreement – whether written or verbal – is legally binding. This is why you should always have a lawyer assist in drafting and/or reviewing any contacts you are considering entering into.
Contact a Business Law Firm
Always have a lawyer look over any contract you are considering signing. Your attorney will make sure that your company's best interests are protected. If you are dealing with a contract issue, contact an experienced attorney, like a Des Moines IA breach of contract lawyer from the Law Group of Iowa.