Surrogacy Lawyer in Reno, NV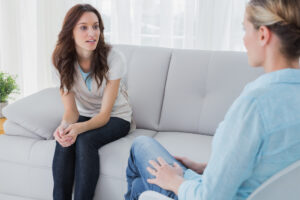 As your surrogacy lawyer in Reno, NV from Contemporary Legal Solutions can explain, the laws for surrogacy vary by state; some are quite surrogacy friendly, while others restrict the process to make it incredibly difficult to do. Your personal journey with surrogacy will depend on the surrogate, where the birth will occur, and pre/post-birth legal processes as governed by state law. Prior to starting the process, it's imperative that you meet with a lawyer who is familiar with surrogacy laws specifically. Any questions or concerns you have about surrogacy should be directed to your lawyer.
Here are the benefits of having a surrogacy lawyer to depend on during this time:

They will confirm your surrogacy is completed legally.

A surrogacy lawyer doesn't just explain the laws to you, they follow up to see that the process has adhered to them.  For example, your lawyer can ensure that any necessary legal paperwork is filled out in a way that protects your best interest. Furthermore, your lawyer can help follow up with your doctors to confirm they are abiding by surrogacy law standards. Your lawyer may not be an active part of your surrogacy in itself, however, they should be available to answer inquiries or resolve challenges as they arise.

They will establish rights for the intended parents from the beginning.

A NV surrogacy lawyer in Reno can to safeguard the intended parents rights. Surrogacy laws vary by state, meaning the steps needed to establish rights will vary as well. Your lawyer will know what is true for your circumstances, and can advise how to protect your wellness and future.  don't hesitate to call a surrogacy lawyer from our law firm today for immediate assistance.

They will see to it that the surrogacy contract has been followed.
Your surrogacy lawyer can help you with writing, editing, and finalizing the surrogacy contract. This contract must be written and signed by all parties prior to any medical processes starting. Parents and surrogates both need their own separate surrogacy lawyers, as their interests and rights must be separately protected, creating a surrogacy journey that is equitable.  The contract should cover every aspect of the surrogacy, such as compensation to the surrogate, responsibilities and expectations for each party, and duties of the parents.

Call Contemporary Legal Solutions

If you want help with an upcoming surrogacy, or have questions/concerns about a current surrogacy contract, then contact us now. A surrogacy lawyer Reno, Nevada from Contemporary Legal Solutions is ready to assist you.