Fertility Lawyer Reno, Nevada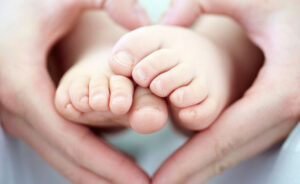 If you are dealing with legal problems related to surrogacy, fertility, and reproductive rights you should retain a fertility lawyer Reno, NV residents rely on today. Contemporary Legal Solutions offers many different legal services in the field of family law, property law, and fertility law. 
Contact Contemporary Legal Solutions today if you are seeking legal representation in Reno, Nevada. Contact our office at (702) 381-3100 to schedule a free consultation during which we can discuss the facts of your case. 
Do I Need To Hire A Fertility Lawyer? 
Fertility lawyers ensure that the legal rights of intended parents are protected. Intended parents are those individuals who use assisted reproductive technology to create offspring and start families. Surrogacy agreements are often at the center of legal disputes related to fertility law. A surrogacy agreement explains the rights and obligations of surrogates and intended parents. 
If these parties come into conflict based on how they interpret the surrogacy contract then a skilled fertility lawyer is often needed to protect the legal rights of one of the parties. All laws relating to reproductive rights and fertility are different across all states. 
If you have a legal conflict related to family law or surrogacy it is important that you retain a fertility lawyer who can help you understand your legal rights and how to enforce them.
What Do I Need To Know About Assisted Reproduction Procedures? 
If you do not understand the mechanics of assisted reproductive procedures, yet find yourself embroiled in a legal conflict related to surrogacy and parental rights, then you need to retain an experienced fertility lawyer. 
The laws relating to parental rights, surrogacy, and reproductive rights are always changing. New technologies arise and courts must reckon with the consequences of novel techniques and complicated medical procedures. 
Experienced and skilled fertility lawyers stay focused on all the changes related to egg donors, sperm donors, and surrogate partners. The legal relations between these parties are never fixed. You must be aware that the rights and obligations shared by these parties are always in flux. 
Legal Agreements And Their Relation To Fertility Rights 
Questions regarding fertility rights often involve two fields of law: family law and property law. Judges and attorneys have had to wrestle with the legal status of embryos, for example, and how embryos may be categorized under statutes concerning property law. 
Every aspect of any fertility agreement should be in writing. Future disagreements may arise about the best interests of the child. A written agreement can help a judge understand what the both parties intended when they formed the agreement. 
Contact Contemporary Legal Solutions Today 
Contact Contemporary Legal Solutions today to schedule a free consultation during which we can discuss the facts of your case. If you are searching for a fertility rights lawyer in Reno, Nevada call Contemporary Legal Solutions today at (702) 381-3100. You need to protect your legal rights and make sure that you understand the nuances of any parental agreement that may apply to you and other parties.